We here at SewingBusiness.com are all about reuse and recycle, and have posted many articles telling about using old leftover scraps and turning them into gift items, flea market items, etc.

I love to see tutorials about turning old "tossed aside" garments into new garments, or into craft items – just reuse and recycle!

Recently I ran across an awesome little dress that was made out of a man's shirt that was picked up at Good Will. I was so pleased with it that I want to pass it along to those of you who are also into the recycling mode.

The first picture is the shirt that came from Good Will, and the second picture is the completed sun dress — isn't this just the cutest little dress!!!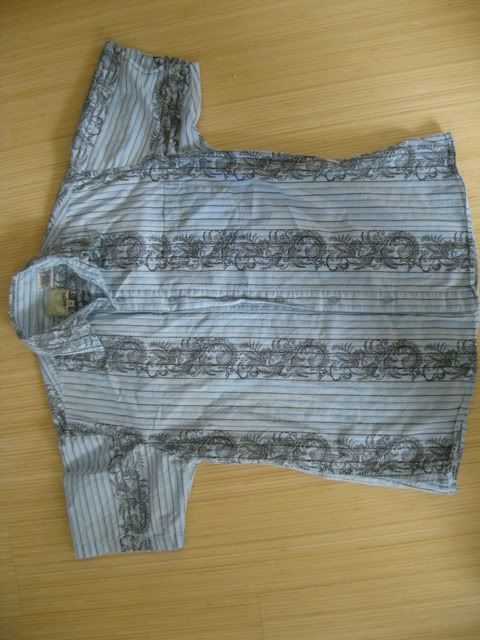 The tutorial is provided by Livvyloo at Craftster. We always appreciate the neat tutorials that are passed along at Craftster.

Not long ago we did a tutorial about changing men's t-shirts into cool women's tops –




There are so many ways that no-longer-worn clothing garments can be re-made into useful garments for children or craft items. And, as we've pointed out before, if you're ever at a yard sale where there are tons of women's / men's clothing for sale, be sure to check the fabric in the garments. The dress, blouse or shirt may not be something you'd like to wear, but perhaps the fabric could be used for something special.

Have you made items from old clothes or sheets that you could put together a short tutorial? We'd love to pass along ideas for reuse and recycle.