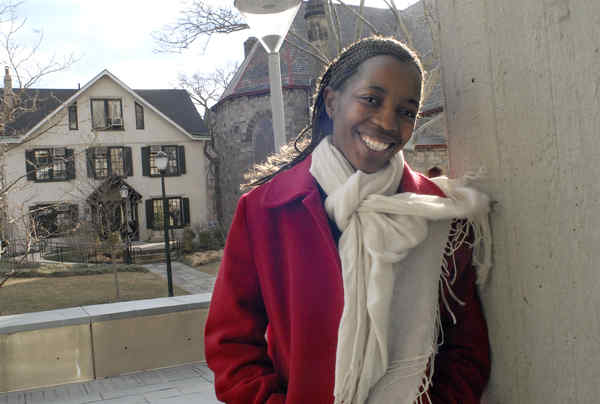 Tariro Mupombwa is a 21 year old student at the University of Pennsylvania who is working on a major in biochemistry. A couple of months ago she visited her native Zimbabwe and witnessed the effects of the cholera epidemic that started last August, along with the major economic issues the country is having.

In an effort to "contribute something positive to the society" she came up with a plan to collect donations of sewing machines and then export them to Zimbabwe for the creation of a non-profit that will make school uniforms and clothes for infants.

Residents of a home affiliated with the Salvation Army will be trained to make pleated skirts, khaki pants, blazers and button down shirts. Many of the residents are retirees with no family to help support them in a country where 80% of the population is unemployed and malnutrition runs rampant.

Mupombwa had hoped to collect 25 to 35 sewing machines when an article ran about her project in The Philadelphia Inquirer, but she has been "a bit overwhelmed" by the outpouring of over 120 calls and emails and the offers of new and used sewing machines.

To help out, she has now recruited seven of her classmates who are also responding to the emails and calls. One of her professors has even offered to help store the machines until she can have them shipped. Read more here or contact Tariro Mupombwa for more information on how to donate at tarirom@gmail.com or 215-417-8679.