Where we live there are literally thousands of acorns falling off the oak trees! Somebody told us last year that if there are tons of acorns, it means we'll have a bad winter, and that the squirrels will be storing them as fast as they can to make it through the long cold winter. Well, I'm not exactly sure if that's true or not, however I've found a couple of crafty things that can be done with those acorns that are really cute!!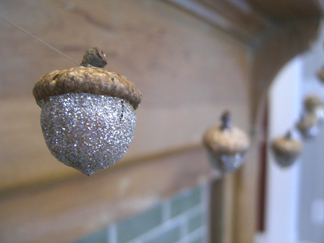 Acorns can be "glittered up" and made into a really cute garland for hanging across a fireplace or on a tree or in windows – wherever you want to hang them. Read about these at TheLongthread's blog. We've done a personal interview about TheLongthread.com in our business spotlight awhile back and we love the things she has.

To go along with the acorns, she also has a little tutorial for really cute leaf design coasters. These are quick and easy to make and would make great hostess gifts for those Holiday parties you will be attending.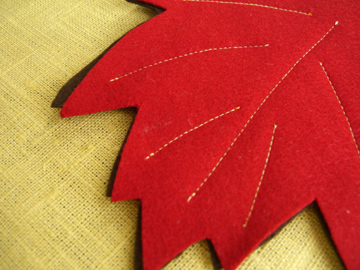 The complete tutorial is on TheLongthread's blog, using this link.

Some people are just so crafty, and so many times I wonder why I didn't think of doing this!! Anyway, thank you to TheLongThread for providing our acorns and leaves projects of the day!